Share Photos and Win!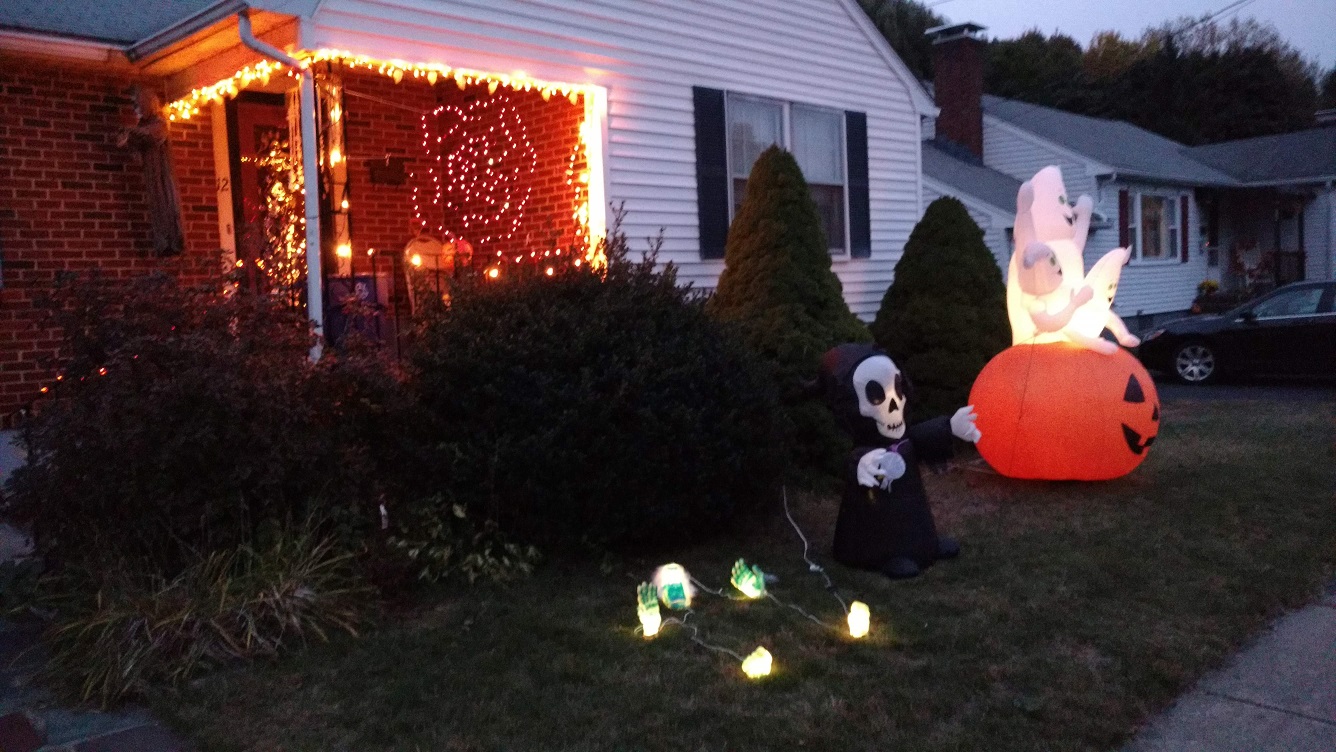 SHARE SPOOKY DECORATION PHOTOS AND WIN!
Decorations are starting to pop up all over our neighborhoods for Halloween. CENTURY 21 Celli would like to see what decorations catch your eye. From now through October 31, upload a picture of interesting Halloween decorations to our Facebook Page (https://www.facebook.com/century21celli/), and you'll be entered in a drawing to win gift cards to local establishments.
Thank you to Craig Celli, Paula Buono and Kathy Lyons for sponsoring the gift card prizes. Currently, the prizes are valued at $100. We will announce the establishments in a future post, and if any other agents add value to the prize, we will update that as well.
OFFICIAL CONTEST RULES AND INSTRUCTIONS
Everyone who posts a photo of a home or property's Halloween decorations by 11:59PM on October 31, 2019 will be entered into a drawing to win gift cards of at least $100 in value to a Stoneham business. Photos must be posted on https://www.facebook.com/century21celli/.
Photos must be posted by the person who took the photo from his or her personal Facebook account (no business accounts will be entered into the drawing).
You must be a fan of our Page, https://www.facebook.com/century21celli/, to be eligible. To become a fan, visit the page and click the "Like" option.
Multiple photos can be posted from the same account, but each account will only have one entry into the drawing.
Feel free to tag others in the photo, but make sure to get their permission first.
The winner will be pulled on a Facebook Live video shortly after the entry period expires. We will announce the date and time of the video at least one day prior.
This contest is in no way associated with, or endorsed by, Facebook.
The privacy setting of the uploaded photo must be set to "Public." Otherwise, CENTURY 21 Celli will not be able to see it.
CENTURY 21 Celli will "Like" each photo uploaded. If after 24 hours, you do not see that the agency has liked your photo, check your post's privacy setting or send us a private message.
Employees and agents of CENTURY 21 Celli and their immediate families are encouraged to upload photos, but are not eligible to enter the drawing.
After you have uploaded your photo, make sure to Like and Share it on your personal page so your friends and family can enter the contest too!